EPS vs. XPS
Learn why EPS can be your advantage.

EPS is the acronym for expanded polystyrene, which is a thermoplastic rigid foam material made from polystyrene beads. XPS is the acronym for extruded polystyrene, which is produced from solid polystyrene crystals.
EPS has the best price per inch of R-Value and the R-Value won't diminish over time, making Plasti-Fab's EPS solutions more cost-effective than other insulation products, including XPS.
Our EPS products are GREENGUARD certified, have superior material properties that boost energy efficiency, and have a lifetime Global Warming Potential (GWP) that is 31 times less than XPS.
Plasti-Fab manufactures its own resin and turns the resin into rigid foam products. Technical data gathered throughout the vertically integrated manufacturing process is used to develop CCMC-listed products and applications, support ASTM standards development, and drive research and development. These efforts are supported by our in-house SCC-accredited technical centre.
LTTR and why it matters
LTTR stands for Long-Term Thermal Resistance. It is used to predict the R-value for cellular plastic insulations that are manufactured with the intent to retain a blowing agent (other than air) for a period longer than 180 days and is intended to represent the R-value after five years of in situ aging. Certain types of insulation, like XPS, lose R-value over the life of the product, making it necessary for the manufacturer to provide information about the expected future R-value.
LTTR does not apply to EPS because it isn't manufactured with the intent to retain a blowing agent and, due to its closed-cell nature, there is no loss of R-value over time.
Plasti-Fab's EPS products are manufactured to the highest standards. Our expertise in making EPS rigid foam insulation extends from molecules to municipalities.
Which should you choose? Key considerations:
EPS
XPS
R‑Value
Product R‑value ranges from R3.75 to R4.7(GPS) per inch
Product R-value is R5 per inch
Long‑term
Thermal
Resistance
(LTTR)
Won't lose R‑value over time
Loss can be up to 84.5% of R-Value over the life of the product.***
Environmental
Impact
*Global Warming Impact 73% Less than XPS at 2.79 kg CO2
**Global Warming Impact of 87 kg CO2
Water
Absorption
Dries over time to help maintain R‑Value
0.7% by volume, which further reduces R‑Value***
Compressive
Resistance
10 to 60 psi available to suit application
10 to 100 psi available, specified at a higher cost
Dimensions
Available
Can be customized to meet your needs.
Supplied in 2' or 4' widths and maximum 4" thick
*Environmental Product Declaration of Expanded Polystyrene (EPS) Insulation per ISO 14025, UL Environment Declaration No. 4787238561.101.1 (2017)
**Environmental Product Declaration of Extruded Polystyrene (XPS) Insulation per ISO 14025, UL Environment Declaration No. 4786548101.101.1 (2014)
*** Please refer to detailed information within the learn more section for full insight.
Learn more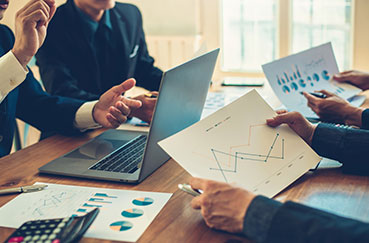 Drying Potential of EPS & XPS Insulation Exposed to Environmental Cycling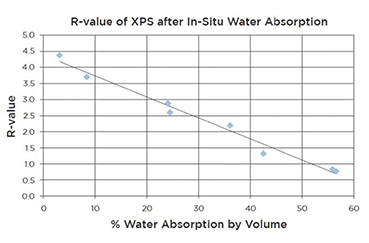 XPS Insulation In-Situ Water Absorption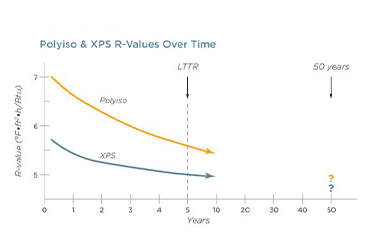 XPS & Polyiso Long-Term Thermal Resistance & R-Value Performance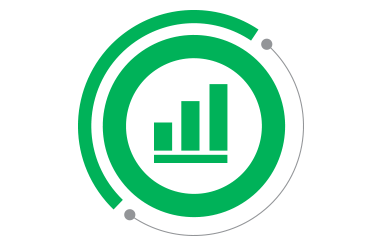 PlastiSpan®Insulation and XPS Insulation ASTM C578 Types and Material Properties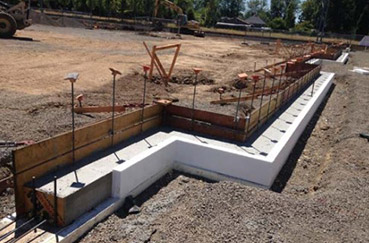 Below Grade Testing Confirms R-Value Retention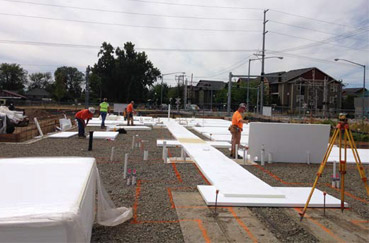 Freeze-Thaw Cycling Tests Show No Loss of R-Value or Strength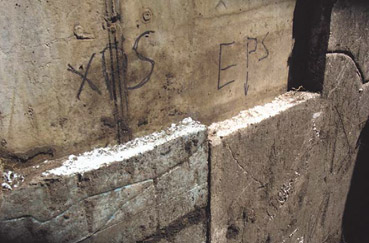 15-Year In-Situ Research Shows EPS Outperforms XPS in R-Value Retention
Drying Potential of Polystyrene Insulations Under Extreme Environmental Cycling Conditions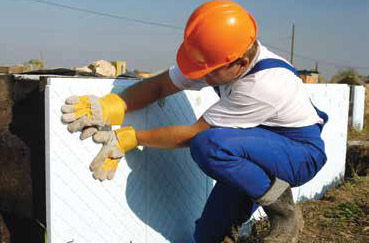 XPS Insulation Extracted After Field Exposure Confirms High Water Absorption & Diminished R-Value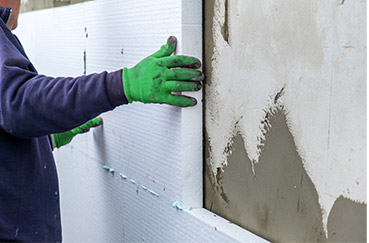 Where to Buy
Let our fully trained team answer any questions you might have.