Hydronic Floor Heating System
Hydronic Floor Heating System
Hydronic floor heating systems using PlastiSpan HD insulation spread the heat more uniformly by heating the entire floor area. This easy to install 4'x4' product is an ideal solution to creating warm, comfortable surface. With thicknesses to suit your desired R-value, our HD Hydronic insulation provides a layer of continuous insulation with recessed channels to easily install the tubing with no special tools. Learn how to install PlastiSpan HD Hydronic insulation under the Installation Instructions tab.
Hydronic heating, also known as Radiant floor heating systems, using PlastiSpan HD insulation is ideal for use beneath the concrete slab as an effective means to heat basements, turning your basement into comfortable living space. Hydronic floor heating systems can also be used in a variety of other applications to give you the most energy efficient floor heating solution. Examples would be under exterior concrete slabs on walkways or driveways for melting snow and ice and beneath the concrete slab of your garage floor to keep your garage warm all year round.
Still unsure? Reach out to us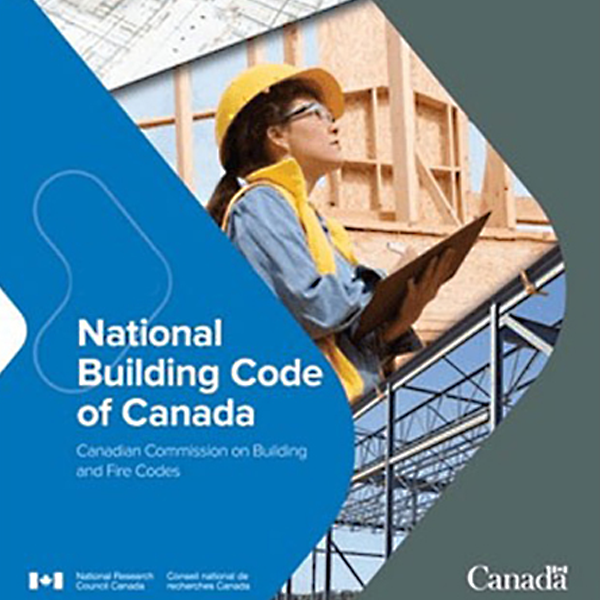 1. Follow the Building Code
Be sure to follow the building code requirements applicable in your region.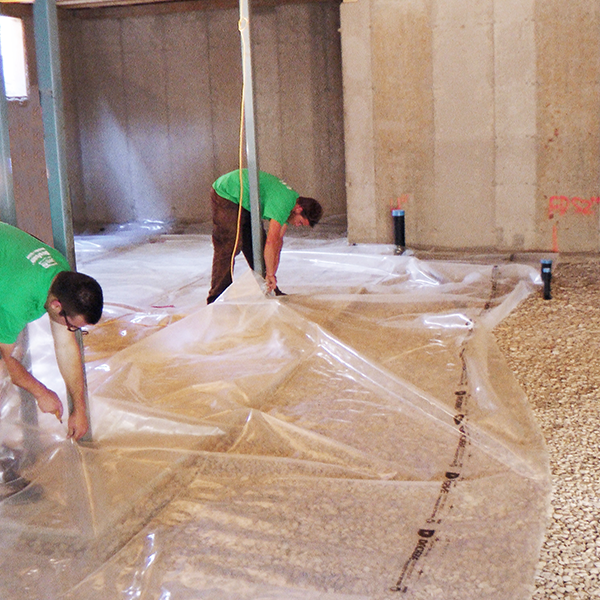 2. Moisture Barrier
Place & level a layer of granular fill. Place a 6-mil polyethylene moisture barrier over the granular fill.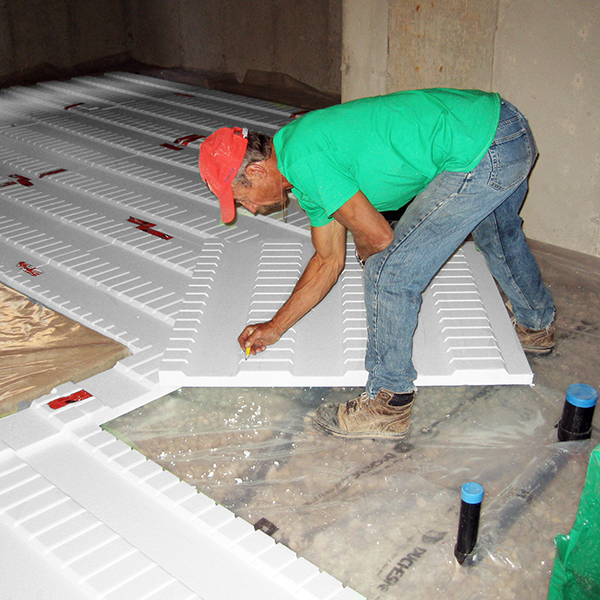 3. Place PlastiSpan HD Hydronic Insulation
When placing the insulation ensure that the joints are tightly butted together. (HINT: Ensure all openings are planned in advance.)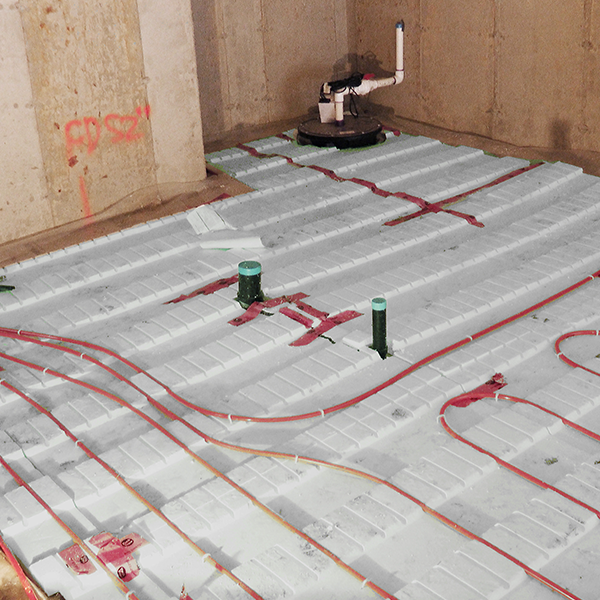 4. Install Hydronic Tubing
Install hydronic tubing as per requirements for radiant floor heating system.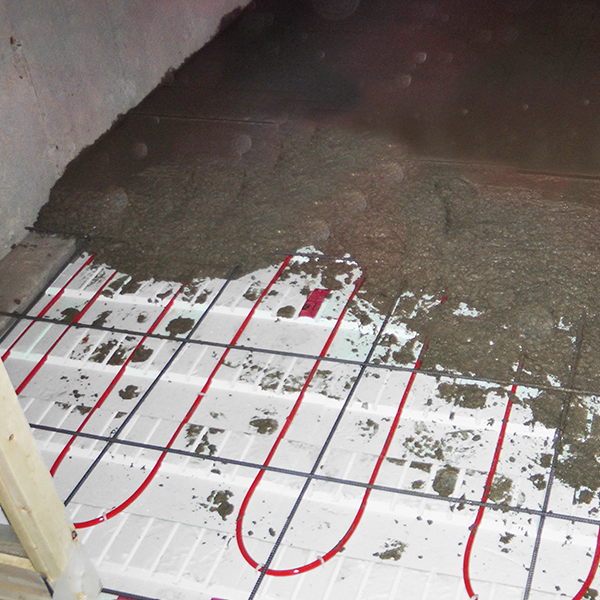 5. Install Reinforcing & Place Concrete
Install the required concrete reinforcing material over the insulation. Place the concrete using normal construction methods and equipment.