Earn Continuing Education Credits with Plasti-Fab EPS
Distance learning is a useful and convenient method for professionals to gain knowledge and earn continuing education credits. Considered to be a viable alternative to traditional, classroom style education, online learning is a practical and affordable way for procuring ongoing, state-of-the-art, and up-to-date continuing education.
You can download a course 24 hours per day, 7 days per week. Since the course then resides in your desktop or laptop computer, you can participate in the learning experience at the convenience of your home, office, or while on the road.
Plasti-Fab Ltd., a leader in providing EPS Product Solutions, has developed an online training seminar. Standing behind education being the key to an industry of successful better building ideas, it explains expanded polystyrene, its uses and applications as well as the building systems that utilize the EPS technology: ICFs and SIPs. Highlighting energy efficiency and R-values, along with product quality and years of service and expertise.
We also have specific market and product expertise to share with you in detail that stretches beyond the content of the online seminar. Please explore with us the option of learning more about design considerations and options associated with EPS building envelope insulation, Geofoam as a lightweight fill, and our ICF/SIP buildings systems.
Advantage ICF University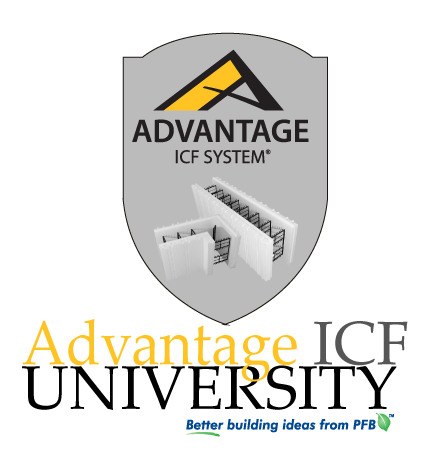 Advantage ICF University was developed to share the knowledge and expertise of those experienced in the ICF industry to educate builders, architects, and homeowners on the benefits, best practices and problem solving techniques they have obtained over the years.
Insulspan University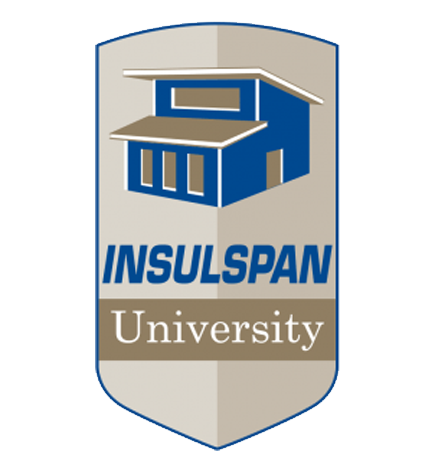 Have questions about building with structural insulated panels? Then join us at Insulspan University! Offering a wide variety of webinars and an in-person seminar, Insulspan U was developed by the team of experts at Insulspan to share our SIP knowledge and expertise with builders, architects, and homeowners.